Australia's Largest Floral & Gift Delivery Service Expands Its Queensland Base
Roses Only Australia's largest online floral & gift delivery service expands its Queensland operational base giving it much-needed additional storage capacity for stock to enable it to service more orders from the flowers Gold Coast residents love.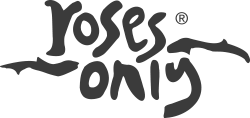 Kelly Taggart, Roses Only Group chief operating officer said this in an interview with Brisbane's Ocoque Media, "Due to strong double digit year on year growth in sales for the past ten years in the Queensland region, we have expanded our local operational base by securing additional office and warehouse space on Brisbane's Southside. We have contracted to a 10-year lease with a five-year option on an Archerfield facility, giving us much-needed extra storage capacity for stock to enable us to service more orders."
The new Archerfield warehouse, additional to Roses Only existing facility in inner-Brisbane West End, is located at4/576 Boundary Road and spans 1992sq m. It is part of an eight-unit tilt panel industrial complex. It features warehouse space with 12m internal height and access via three roller doors as well as A-grade office accommodation over two levels.
This property was selected also for the height of the warehousing area, enabling vast amounts of pallet racking for product storage, as well as its ease of access for heavy vehicles.
Kelly Taggart said, "The newfacility is modern, clean and easily accessible site helps to make our operations logistics work efficiently and most importantly keep our production team happy in their work environment. This ultimately results in a better product and experience for our customers."
About Roses Only
Roses Only is a premier Australian online florist that have a stunning choice of floral gifts; fabulous flower bouquets, elegant boxed displays, and charming leaf wrapped arrangements, all of which are created from the very finest quality frequently sourced blooms.
All floral arrangements are suitable for a wide range of special occasions from a beautiful bouquet for a birthday to a congratulatory gift to new parents on the birth of their child. Whatever the event might be, there is an exciting array of stylish flower choices as well as gifts to accompany them too. A bottle of Australian wine and a selection of delicious chocolates make perfect accompaniments to a birthday bouquet, while who could deny the complementary nature of a plush teddy bear and a bottle of French champagne sent with a charming arrangement of new baby flowers.
To learn more about Roses Only and their range of floral & gift delivery services, visit the website here: www.rosesonly.com.au
Not only can flowers be arranged for same day delivery across Australia by ordering before 2pm during the week or by 10am on Saturdays, but delivery can be arranged for up to twelve months in advance.
Contact Information
Company: Roses Only
Contact Name: Kelly Taggart
Email: info@rosesonly.com.au
Phone: +61-1300-767-376
Address: 4/576 Boundary Road Archerfield, Brisbane, QLD 4108, Australia
Website: https://www.rosesonly.com.au/
---
Trip.com
Corporate Profile
Trip.com provides one-stop travel booking services in 19 languages through their website and mobile app.

They are a part of the Ctrip Group, a NASDAQ listed company since 2003 (NASDAQ: CTRP) with over 30,000 employees and over 300 million members, making it one of the leading online travel agencies in the world.
With more than 1.2 million hotels in 200 countries and regions, Trip.com have built an extensive hotel network to give their customers a fantastic choice of accommodation.
Their far-reaching flight network has over 2 million individual flight routes connecting more than 5,000 cities around the globe. Combining this with their 24/7 customer service team speaking multiple languages via phone, email, or directly through their mobile Trip.com app  You can trust them to take care of your next trip.
The Trip.com website is operated by Ctrip.com (Hong Kong) Limited, ("Trip.com"), a Hong Kong entity duly incorporated and registered in Hong Kong. Trip.com is part of the Ctrip Group of companies. Trip.com is licensed under the Travel Agents Ordinance under license number 352367.
No matter where in the world you want the go, Trip.com has got you covered. From flights and hotels, to rental cars and attraction tickets, their extensive network connects you with all corners of the globe.
If in Australia, to learn more about Trip.com visit the Australian Trip.com Website here: https://au.trip.com
Useful Links: