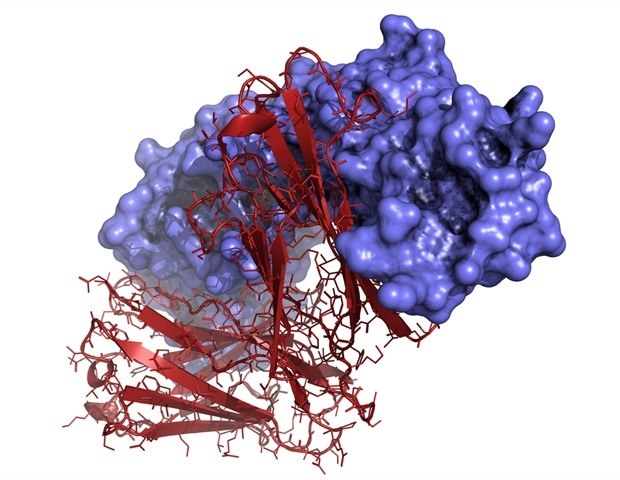 As COVID-19 highlights the urgent need to increase vaccine manufacturing around the world, a unique training program is bolstering Canada's capacity to manufacture vaccines, as well as viral immunotherapies for cancer and other emerging biotherapeutics.
The Canadian Partnership for Research in Immunotherapy Manufacturing Excellence (CanPRIME) is a partnership between The Ottawa Hospital, Algonquin College, the University of Ottawa, Mitacs and industry partners.
CanPRIME provides students with specialized training to develop, test and manufacture novel biotherapeutics, which include vaccines and other therapies that incorporate viruses, cells and genes. It is the only program in Canada that provides hands-on training to develop these skills in a Good Manufacturing Practice (GMP) facility.
CanPRIME takes place primarily at The Ottawa Hospital's Biotherapeutics Manufacturing Centre (BMC), which has been successfully manufacturing biotherapeutics for clinical trials in Canada and abroad for more than 10 years.
The BMC has played a crucial role in launching more than 15 world-first clinical trials involving viral immunotherapy (cancer-fighting viruses), stem cell therapy, CAR-T therapy and more. In recent months, the BMC has also been preparing to help with the manufacturing of possible COVID-19 vaccines.
CanPRIME will train nearly 50 individuals in its first five years, including college students, MSc students, PhD students and postdoctoral fellows. Five individuals have completed the CanPRIME program since it started in 2019, and all are now employed in biotherapeutics manufacturing.
Quotes
I have been working at BMC since January and it has been fantastic, unforgettable so far. What I have learned working there has been amazing. With the background I have from Algonquin College and the Biotechnology program, everything comes together and they give you every opportunity to learn through CanPRIME. It's sort of a surreal job, because we are contributing, we are part of the team as students."

Britany Donis, Co-Op Student, Algonquin College Biotechnology-CanPRIME
"CanPRIME gave me the opportunity to develop some very unique and in-demand skills," says graduate Leon Barbeau, who is now employed at The Ottawa Hospital's Biotherapeutics Manufacturing Centre. "It feels pretty special to come to work and know that I'm contributing to making potentially life-saving therapies."
"Canada's competitive advantage is our talented and skilled workforce, and at no time has that been more important than in the face of the COVID-19 pandemic," said the Honourable Navdeep Bains, Minister of Innovation, Science and Industry. "Through partnerships, like this one between Mitacs and CanPRIME, the Government of Canada is not only supporting the advancement of science and research, but also helping the next generation of researchers to build a healthy, more resilient, and more prosperous country for everyone."
"This partnership between CanPRIME and Mitacs is one of many examples of Ontario researchers working together with industry in order to bolster our province's biotherapeutic sector," said Ross Romano, Minister of Colleges and Universities. "Not only will this partnership help train Ontario students with critical, in-demand skills, but it will also help make Ontario better prepared to deal with urgent healthcare threats."
"Canadian researchers are leading the way in developing innovative biotherapeutics that could revolutionize the treatment and prevention of human disease," says Dr. Carolina Ilkow, associate scientist at The Ottawa Hospital, assistant professor at the University of Ottawa and the lead scientist behind CanPRIME. "CanPRIME provides crucial training so we can also lead the way in manufacturing these therapies in Canada."
We're proud to have Algonquin's Biotechnology co-op students play an active and important role in conducting cutting edge research that can ultimately help save lives around the world"

David Hall, Manager, Algonquin College Cooperative Education Department
"Our partnership with CanPRIME has been highly rewarding for everyone involved as many of our co-op students find full-time employment in the field following their successful work-terms. Students choose Algonquin College for our strong track record of helping our graduates launch their careers and this partnership is a great example of how the College works closely with industry to help our students realize this dream."
"The University of Ottawa is proud to play an integral part in a program focused on educating and training researchers in the vital area of scientific development in the fight against COVID-19," said University of Ottawa Vice-President, Research Sylvain Charbonneau. "The Biotherapeutics Manufacturing Centre's pivotal role in developing, testing and manufacturing potential COVID-19 vaccines bolsters its decade-long experience in advancing successful clinical trials."
"Our partnership with CanPRIME showcases how Mitacs supports research and development by providing high-value, skill development and experience for college students through to leadership opportunities for postdoctoral fellows," says John Hepburn, CEO and Scientific Director at Mitacs.
"While providing these opportunities for students and fellows, we are also proud to partner with CanPRIME to develop necessary vaccines that will help us overcome this pandemic, and advance the health and wellbeing of Canadians and the Canadian economy. We are grateful to the Governments of Canada and Ontario for supporting this work."
"The Ottawa Hospital's Biotherapeutics Manufacturing Centre is the most advanced centre of its kind in the country and is leading the way in training with the CanPRIME program," said Dr. Duncan Stewart, Executive Vice-President of Research at The Ottawa Hospital and professor at the University of Ottawa. "I would like to thank all our donors and partners and also acknowledge the Ontario Research Fund and the Canada Foundation for Innovation for supporting this kind of crucial research infrastructure."