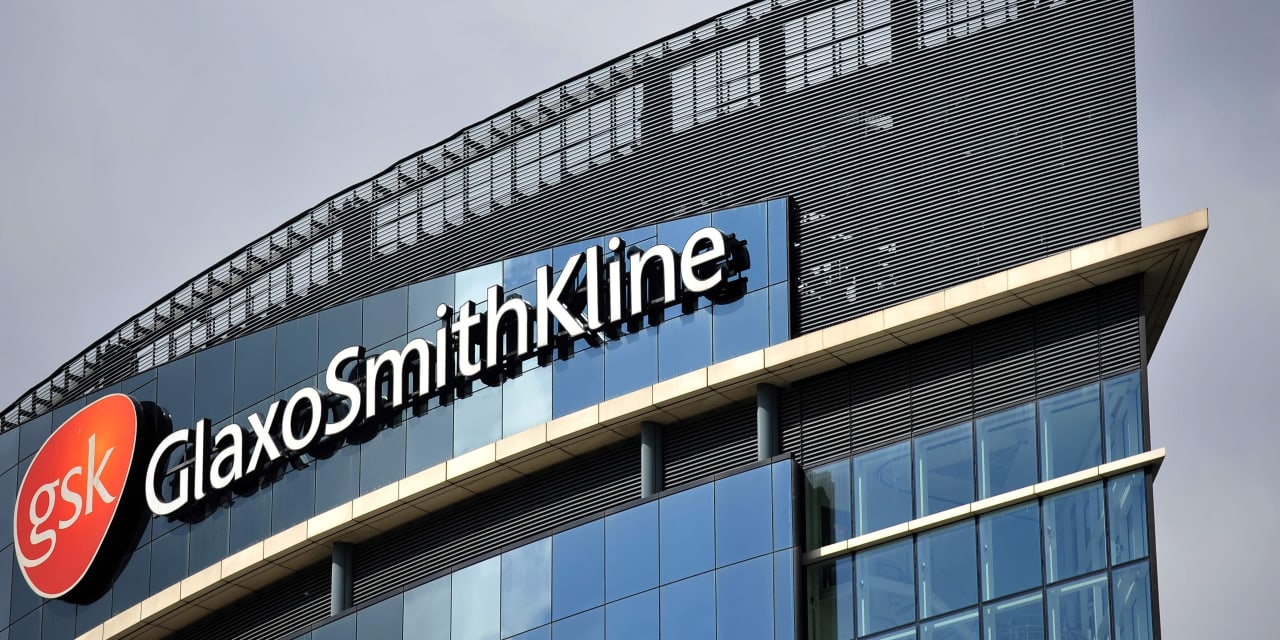 Shares of Vir Biotechnology surged 30% in early trading on Thursday, after the company said its experimental COVID-19 treatment, being developed with pharmaceutical GlaxoSmithKline, significantly reduced hospitalization and death in high-risk adults.
The companies said late on Wednesday that the monoclonal-antibody drug — VIR-7831 — reduced death or hospitalization by 85% compared with a placebo in a clinical trial. Following the results, Vir and GSK said they plan to submit an Emergency Use Authorization application to the U.S. Food and Drug Administration as well as regulators in other countries.
Vir stock VIR, -14.57% jumped in early trading, while U.S.-listed shares of GSK GSK, -0.03% GSK, +0.62% edged 0.1% higher.
Glaxo and Vir said that an independent monitoring committee recommended the late-stage trial — for early treatment of COVID-19 in adults at high risk of hospitalization — be stopped early because interim analysis showed the drug to be highly effective. The recommendation is based on data from 583 patients but the companies didn't disclose detailed results.
A separate in vitro study showed the drug remains effective against new coronavirus variants identified in the U.K., South Africa and Brazil, they added.
If authorized, the treatment would add to the antibody drugs available, after those developed by Eli Lilly and Regeneron were given emergency-use authorization in November.
Enrollment in a separate study into the effectiveness of VIR-7831 in hospitalized patients was stopped last week after the National Institutes of Health said the treatment may not benefit patients.