There's usually some confusion over just what biotechnology is. For the sake of brevity, we can think of biotechnology as a broad term that applies to all practical uses of living organisms, from microorganisms like yeast used in fermentation of beer to sophisticated gene therapies.
Biotechnology involves the connection point of the natural and engineering related sciences to achieve the select application of organisms, cells, molecular analogues, and more in terms of putting together products and services. The four types of biotechnology are human, environmental, industrial, animal and plant, which we leverage to help fight hunger and disease, produce more safely, cleanly and efficiently, and work to save the environment by reducing our ecological footprint.
Here are five companies operating somewhere within the biotechnology framework.
Amgen takes aim at small cell lung cancer

Amgen (NASDAQ:AMGN) produced new data from its phase 1 dose exploration and expansion clinical trial for the safety and efficacy of its investigational drug tarlatamab.
Tarlatamab is a bispecific T-cell engager molecule targeting delta-like ligand3 (DLL3) in small cell lung cancer. The updated data from the ongoing trial was presented originally at the International Association for the Study of Lung Cancer 2022 World Conference on Lung Cancer in Vienna, Austria.
"Small cell lung cancer is one of the most devastating and aggressive solid tumor cancers. The disease has lacked effective treatments with no therapies specifically approved to treat patients in the third-line setting. Our Phase 1 data for tarlatamab presented earlier today at WCLC continues to demonstrate exciting antitumor activity with remarkable response durability in heavily pre-treated patients. We are encouraged by the overall survival of 13.2 months," said David M. Reese, M.D., executive vice president of research and development at Amgen.
Amgen is one of the biggest pharmaceutical companies in the world. It's working on discovering, developing, manufacturing and delivering human therapeutics using tools like advanced human genetics to unravel diseases and understand the fundamentals of human biology. The company's specific focus is unmet medical needs and it uses its expertise to find solutions to improve health outcomes. The company has been in the biotech game since 1980 and has since grown to be recognized as one of the world's leading and largest independent biotech companies with millions of patients around the world and a substantial medicine pipeline.
It's also one of the 30 companies that make up the Dow Jones Industrial Average and part of the NASDAQ 100 index.
What is Tarlatamab?
Tarlatamab is an investigational half-life extended bispecific T-cell engager (BiTE) molecule designed to target delta-like ligand 3 in neuroendrocrine cancers, like small cell lung cancer, and neuroendrocrine prostate cancer, both of which have neither treatments nor cures. In standard English, it's a powerful cancer fighter with a lot of potential that uses BiTE technology. BiTE technoloy is a targeted immuno-oncology platform designed to engage the patient's own T-cells to any tumor-specific antigen, basically getting the patient's T-cells to turn on and attack the cancer.
Cumberland aces ESG and sustainability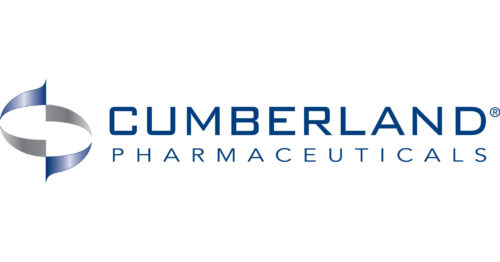 Cumberland Pharmaceuticals (NASDAQ:CPIX) released its ESG and sustainability report earlier this week.
Over the past few years as the public has started to place a lot more scrutiny on the acts and actions of companies in terms of mitigating negative externalities, ESG has become a hot button topic. For Cumberland, though, the numbers tell the tale. The company provided 2.43 million patient doses of its products in 2021 and safely disposed of 6,200 pounds of expired and damaged goods, following all the necessary waste guidelines. Beyond the numbers, though, the company had no product recalls, no products listed on the FDA's MedWatch Safety Alerts for Human Medical Products list, and no product issues singled out by the FDA from its Adverse Event Reporting System. Also, none of Cumberland's clinical trials were terminated because of failure to practice good clinical standards.
Good deal.
"As the largest biopharmaceutical company founded and headquartered in the Mid-South, we understand the importance of recognizing and addressing our impact on the environment, our team members and the community. We are proud to release our third annual sustainability report, and we remain committed to building on the positive actions we've taken in these areas," said Caroline Young, Cumberland Pharmaceuticals' sustainability board director.
Cumberland Pharmaceuticals is a biotechnology cum pharma-company working on the delivery of high-quality prescription brands designed to help with patient care. The company is in the business of developing, acquiring and commercializing products for the hospital acute care, gasteroenterology, rheumatology and oncology sub-sectors. The company's portfolio includes eight brands approved by the FDA. The company also has a number of Phase II clinical trials presently underway to evaluate its ifetroban product candidate in patients with cardiomyopathy associated with Duchenne Muscular Dystrophy, Aspirin-Exacerbated Respiratory Disease and Systemic Sclerosis.
The company is focused on providing medications to improve quality of care for patients and address medical needs that have since gone unmet. Cumberland is creating solutions to help reduce costs for both healthcare providers and patients. Also, in 2021, Cumberland ate up to 60 per cent of patient prescription costs for its gastrointestinal products through a coupon program.
The company invested an average of $4,000 per full-time employee in training and development, including educational programs, initiatives for employee development and awards. Cumberland's workforce is 44 per cent women and 15 per cent of its employees are minorities. The organization also has a philanthropic arm called Cumberland Pharmaceuticals Foundation, which has donated over $33,000 to non-profit organizations in 2021.
Illumina Genomics Forum pulls in big name speakers like Bill Gates and Barack Obama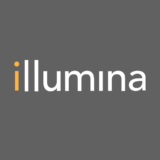 DNA sequencing and array-based biotechnology company, Illumina (NASDAQ:ILMN), announced that its Illumina Genomics Forum (IGF) will feature Bill Gates, who will deliver a keynote address on the potential of genomics to change global health, and then host a panel called "Making 'Genomics for All' more than a mantra," on what's needed to get genomic health out there for everyone.
Bill Gates probably doesn't need an introduction, but in the rare case he does and you've been living in a shack in Montana for the past thirty years, he's the founder and former CEO of Microsoft. After his retirement, he and his wife started the Bill and Melinda Gates Foundation, which is a nonprofit fighting inequity, disease and poverty throughout the world.
"Genomics should be available to the many, not the few, and even though the genomic health era has already led to breakthrough discoveries that are advancing medical care, the benefits have not yet had a true global impact,. Through sessions led by Bill Gates and expert panelists, Illumina Genomics Forum will help attendees see and understand the path toward global health equity," said Kathryne Reeves, chief marketing officer for Illumina.
Illumina's deal is in improving human health by unlocking the power inherent in the human genome. The company's focus has been on DNA sequencing in service to customers in the research, clinical and applied markets. Its products are used in applications for the life sciences, oncology, reproductive health, agriculture and other emerging sectors.
The "Genomics for All" panel will include representatives driving increased access to genomic health, including:
Andrew Farnum, chief executive officer, Variant Bio
Keolu Fox, assistant professor, University of California – San Diego
Naomi Nkinsi, MD, MPH dual degree student, University of Washington
Dr. Byron Scott, quality and health equity advisor
Alicia Zhou, chief science officer, Color
The company previously announced that former United States President Barack Obama would be headlining the inaugural forum in a fireside chat on Wednesday, Sept. 28. He'll discuss the continued need for equity, accessibility and smart healthcare to help improve upon the human condition some twelve years after the passage of the Affordable Care Act. There will be more speakers announced in the coming weeks.
Other IGF key themes include:
How genomic technology is driving more informed, proactive, and personalized patient diagnosis and treatment in clinics.
Ways in which whole-genome sequencing is revolutionizing patient care
The role of genomics in supporting healthcare's quadruple aim to improve population health, reduce costs, enhance the patient experience, and improve provider satisfaction
IGF will take place in San Diego from September 28 through October 1.
Zynex recognized in top 100 healthcare biotechnology companies of 2022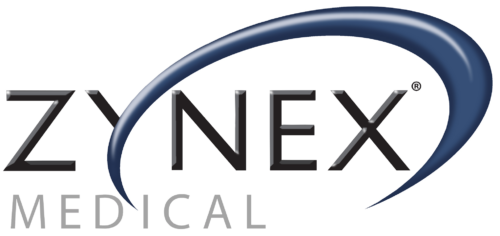 Zynex (NASDAQ:ZYXI) announced that The Healthcare Technology Report has recognized Zynex as 33 in the Top 100 Healthcare Technology Companies of 2022.
The report provides market research, business news, updates on investment activity, as well as important corporate developments related to the healthcare technology sector. It's based in New York City and run by a team of editors, writers and media professionals embedded deep in the sector, who provide knowledgeable analysis on healthcare technology and the various companies, executives and investors that comprise the scene.
"The inclusion in the Top 100 Healthcare Technology Companies of 2022 list is a testament to the focus on our mission of improving the quality of life of our patients. We are honored to be included in the ranks among some of the world's most well-respected healthcare companies. This year's list represents a wide portfolio of products and solutions, and we are humbled to know that Zynex's emphasis on innovation and patient care is being acknowledged in the life sciences community," said Thomas Sandgaard, CEO of Zynex.
Zynex has been around since 1996, and its been involved in the development, marketing and sales of medical devices for pain management and rehab, as well as a non-invasive fluid, sepsis and laser-based pulse oximetry monitoring systems for hospital use. A few of the company's other offerings, and what actually managed to land them the listing, was its pain management devices and more specifically electrotherapy, bracing, hot/cold therapy, and cervical traction. These devices are primarily used in rehabilitation or orthopedic settings, helping patients recover from chronic or acute pain.
The year's top 100 companies include a significant range of specialties, from genomics to pharmaceuticals, lab testing, biotechnology, therapeutics, data analysis and more.
Have you got your monkeypox kit yet?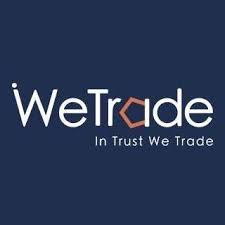 It's hard to tell whether or not Monkeypox is real or if it's a media-hyped health scare. Without the data it's both hard (and irresponsible) to speculate and maybe it's in our best interests to treat it like it is. Kind of like COVID-19, the original strain. Deadly for some but not widely distributed. Treat it as such until proven otherwise. But you have to admit, when you follow the money there are folks out there who stand to profit from the fear the media pumps out about these diseases.
Regardless, WeTrade Group (NASDAQ:WETG), itself a tech company offering software-as-a-service (SaaS) cloud-based systems, and Jiqing Biomedical Technology decided to sign an official contract that would have WeTrade taking on the sales for Jiqing's monkeypox virus test kits.
Jiqing is a Chinese medical company that's expanded its development strategy to include overseas markets, generally by offering COVID-19 antigen tests and now monkeypox kits. The company anticipates being able to benefit from the advanced tech and international market channels it picks up with WeTrade.
"Working with Jiqing is not only for the profit, but it is a prominent occasion for customer base expansion. We are looking forward to attracting more customers from different industry to use our channel and private domain marketing promotion, to help them avoid the domestic competitiveness and develop overseas markets with differentiated thinking," said Pijun Liu, CEO of Wetrade.
As a global-oriented biotechnology development enterprise, Wetrade has been working on discovering overseas business for domestic companies. Wetrade believes that building its own private domain traffic would help Chinese companies carry out business operations in overseas markets easier. In the meantime, it would empower those companies to increase product awareness rapidly, find targeted audiences accurately and accumulate customers efficiently.
WeTrade Group is a technical service provider of SaaS and cloud intelligence system for micro-businesses, with a hand in the research and development for innovations and promotion for said technology. The company also developed the cloud intelligent system for micro-businesses called Ycloud. Ycloud helps with marketing and increases the payment scenario to increase customers' revenue by multi-channel data statistics, AI fission and management as well as improved supply chain systems. Ycloud is presently only available in China and Hong Kong.